Waterfalls are any point in rivers or streams where water flows over a vertical drop or a series of steep drops. Waterfalls also occur when meltwater drops over the edge of a tabular iceberg or ice shelf.
How Many Waterfalls Are There In Mauritius
Waterfalls can be formed in several ways, but the most common method of formation is that a river courses over a top layer of resistant bedrock before falling onto softer rock, which erodes faster, leading to an increasingly high fall. Waterfalls have been studied for their impact on species living in and around them.
BELOW ARE SOME OF THE WATERFALLS IN MAURITIUS:
1. Eureka Falls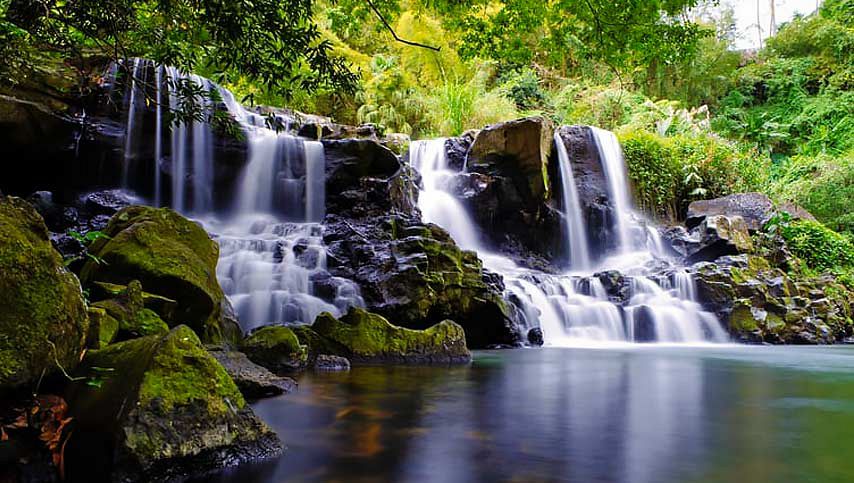 As the name implies, the Eureka Falls are situated close to the famous colonial mansion, Eureka Mansion, which can be found in Moka. A tour of the mansion itself is bound to be a memorable experience, with antique colonial treasures found throughout the gorgeous building which is enhanced by a sensational and exotic garden.
2. Alexandra Falls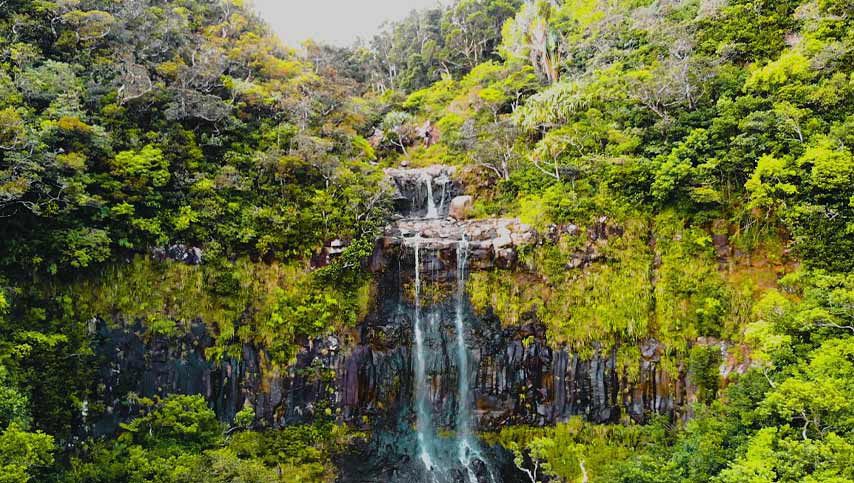 Situated some 700m above sea level, Alexandra Falls is one of the most popular nature sites in Mauritius. Located in the Black River Georges National Park, a visit to Mother Nature's heritage is a must for all.
3. Grand River South-East Waterfalls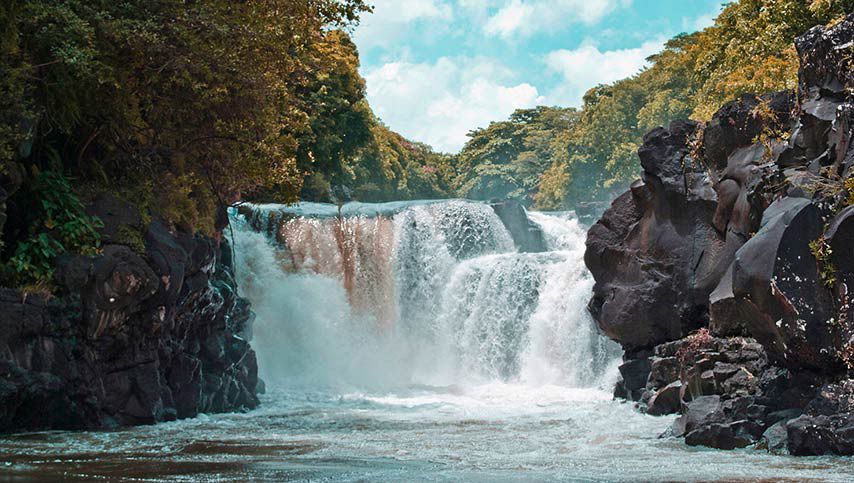 Situated along the southeastern coast of Mauritius, Grand River South East waterfall is exceptional and among the most popular waterfalls on the island. It's an extraordinary sight and one should not miss the opportunity to swim at this waterfall, you will feel refreshed and it will be an unforgettable experience.
4. Cascade De 500 Pieds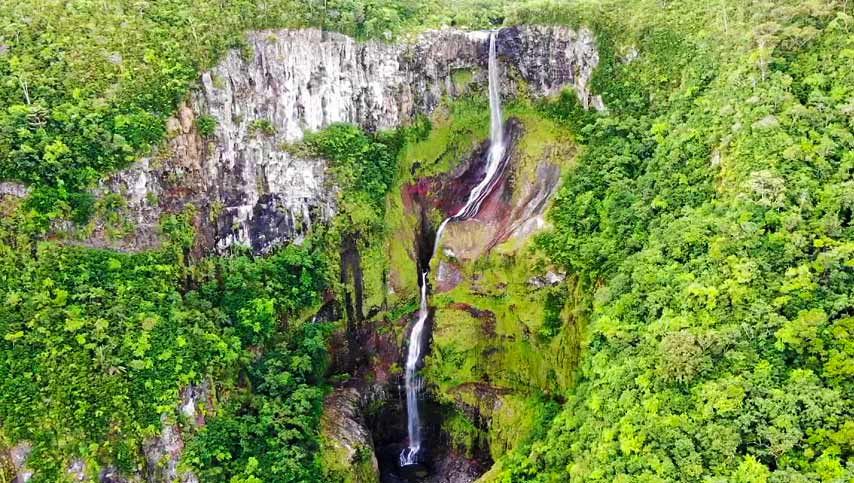 Cascade de 500 pieds also known as Cascade des Galets, is a hidden gem in Mauritius. It's among the most tranquil and beautiful places in Mauritius, offering an incredible view of the south coast of Mauritius with its own infinity pool! To reach this waterfall, one has to hike from the Alexandra Falls viewpoint, and the trail is well-paved and offers incredible views.
5. Exil Waterfalls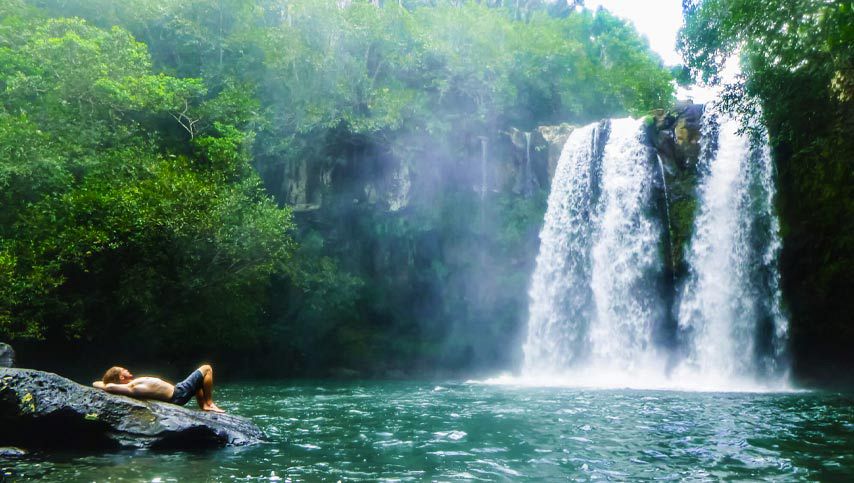 Situated on the outskirts of the extraordinary Combo forest, on the southern tip of the island, travellers will find a veritable Garden of Eden – a tranquil oasis, characterised by vivid green colours and thick, wild vegetation.
6. Chamarel Waterfalls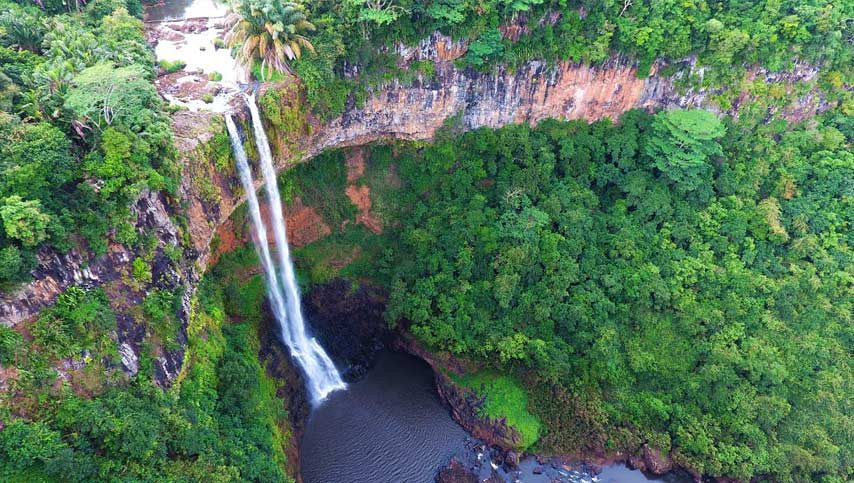 Taken from its location name, the Chamarel Waterfalls are listed among the top attractions in Mauritius. The first settler in the area was Captain Antoine Régis Chazal de Chamarel who settled here with his brother Tristan in 1786. Later they sold it – but the name remained and in turn, the village was named Chamarel.
7. Rochester Falls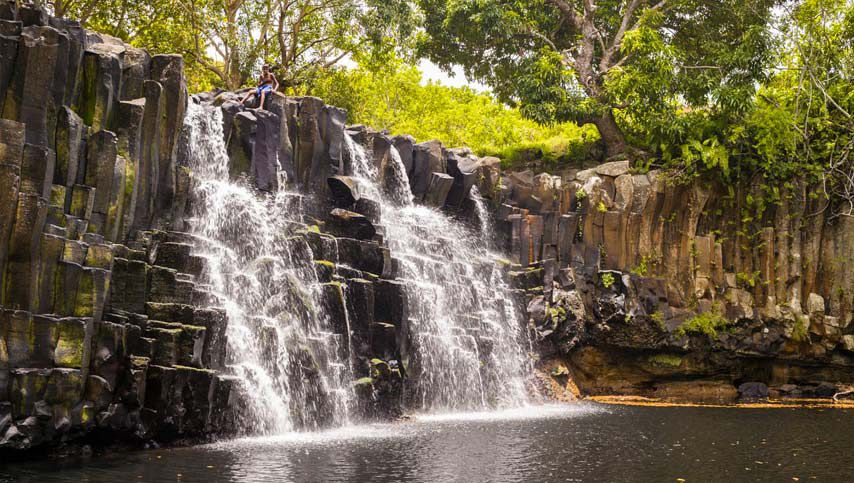 The iconic Rochester Falls is located in the Savanne district of Mauritius, just some 2.5 kilometres away from Souillac (South of Mauritius). It is also known as the widest waterfall in Mauritius. This majestic waterfall is set in an isolated, wild and lush green area where you can find unique and dramatic cliff faces that have been transformed into jagged rectangular blocks by the force of powerful water over the past hundreds of years.
8. Mare Aux Joncs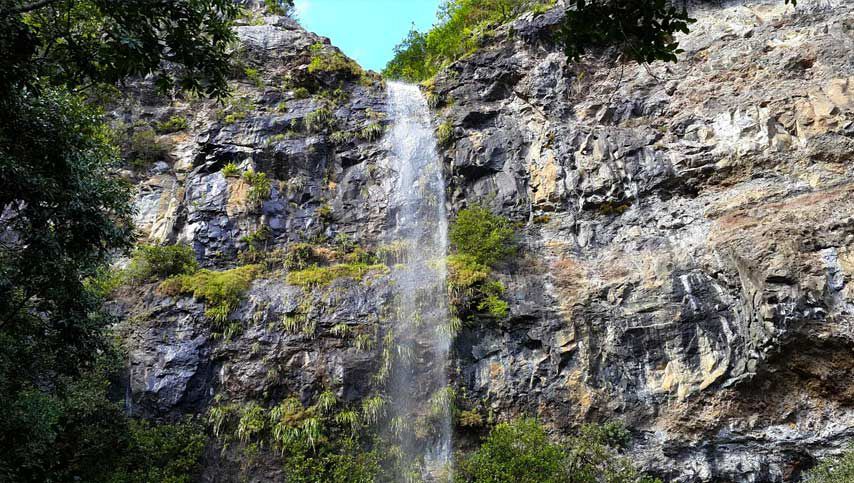 For nature hikes, The Mare aux Joncs waterfall viewing is a great place. It has different paths, for different levels of difficulty and therefore ideal for everyone. It begins at the Riviere Noire entrance to Black River Gorges National Park. The trail is well-shaded and easy to follow, and the terrain is not very strenuous. There are several river crossings which will certainly get your feet wet!
9. Black River Gorges Waterfalls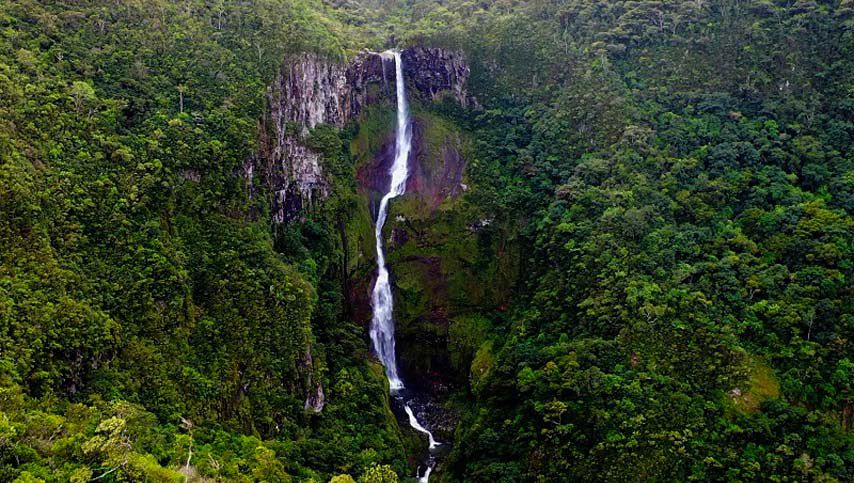 The Black River Gorges is worth visiting for all trekkers, as well as for the pure nature lovers and bird-watchers. The viewpoints and the waterfalls are the two things that make exploring this park a must.
10. Alexandra Falls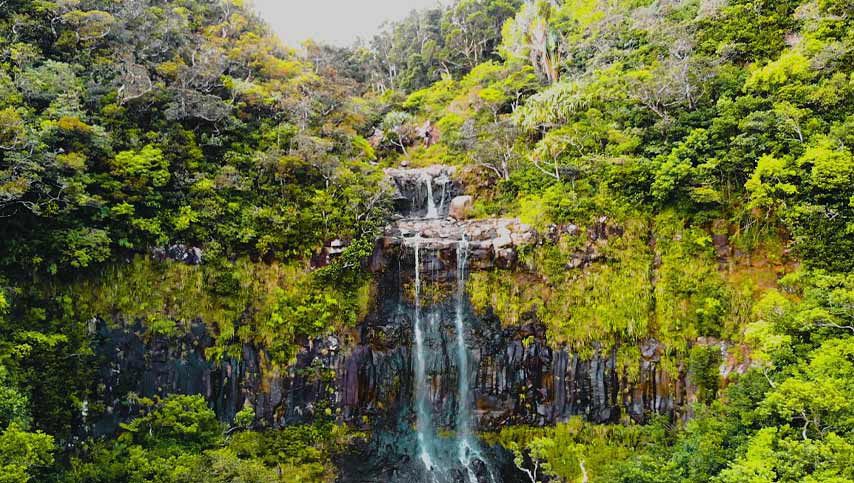 Situated some 700m above sea level, Alexandra Falls is one of the most popular nature sites in Mauritius. Located in the Black River Georges National Park, a visit to Mother Nature's heritage is a must for all.
What are 2 well-known waterfalls in Mauritius?
Sitting on the Savanna River, Exil Canyon is surrounded by tropical forests. The canyon has a moderate amount of water throughout the year and swells during the monsoons. Exil Waterfall is an ideal spot for aquatic adventure activities.
What is the biggest waterfall in Mauritius?
the Chamarel Waterfalls
Known as the highest waterfalls of Mauritius, the Chamarel Waterfalls have a height of about 100 meters (almost the same height as the Statue of Liberty) cascading down against a scenic backdrop of luxuriant forests and mountains which is simply breathtaking.
Which is the best waterfall to swim in Mauritius?
Grand River South East (GRSE) Waterfall

The scenery is stunning with turquoise blue water turning into greenish water, surrounded by verdant trees. Diving from the rocks at the top of the waterfall, swimming, canoeing and hiking are some popular things to do at GRSE waterfall.